We all want some healthy and clean eating food. Right? To prepare elements or ingredients for meal preparation and set aside a block of time to cook a meal for the next week, setting all process. Meal prepping is the perfect way to save time and get organized. After come back from the work, then you can definitely use a little meal preparation to ensure you have a productive week!
I know changing your eating habits can be scary. It may even feel like you're leaving everything behind for your liking. All midnight snacks, takeouts, desserts ... however, though it may seem at first, soon enough you realize that eating healthy will not only make you feel and look beautiful but also taste the color of it! The key is finding a lifestyle that you like (which you are not afraid of) so that you are stuck with it.

Looking for a perfect healthy easy meal prep for good meal break and also for lose weight? Here I cover some easy and delicious meal prep recipes that make you feel good and if your searching for some clean eating food, these recipes are good for you.
Want to save TIME? These meal prep recipes are not only save time, as you only cook once or twice a week and have a nutritious meal prepared for a while each day, so cooking meals is not a great way to save time, but by planning you can monitor your calories more easily. The idea is to plan for success, not to wait to fail with a healthy diet, and ultimately to weight loss in general.
19. Easy Chicken, Cucumber, Egg Meal Prep
Make this avocado chicken salad for lunch or dinner! Healthy and easy, this low carb chicken recipe comes with a meal prep option and is paleo and gluten-free, also good for lose weight.
Recipe
here
.
18. Overnight Chia Seed Pudding With Almond Milk
Chia Seed Pudding with Coconut Milk or Almond Milk is very healthy meal as a healthy breakfast packed with natural flavor.
Recipe
here
.
17. Zucchini Noodles with Salmon
Glazed Salmon served with zucchini noodles keto makes a perfect quick & easy dinner that's as delicious as it is healthy.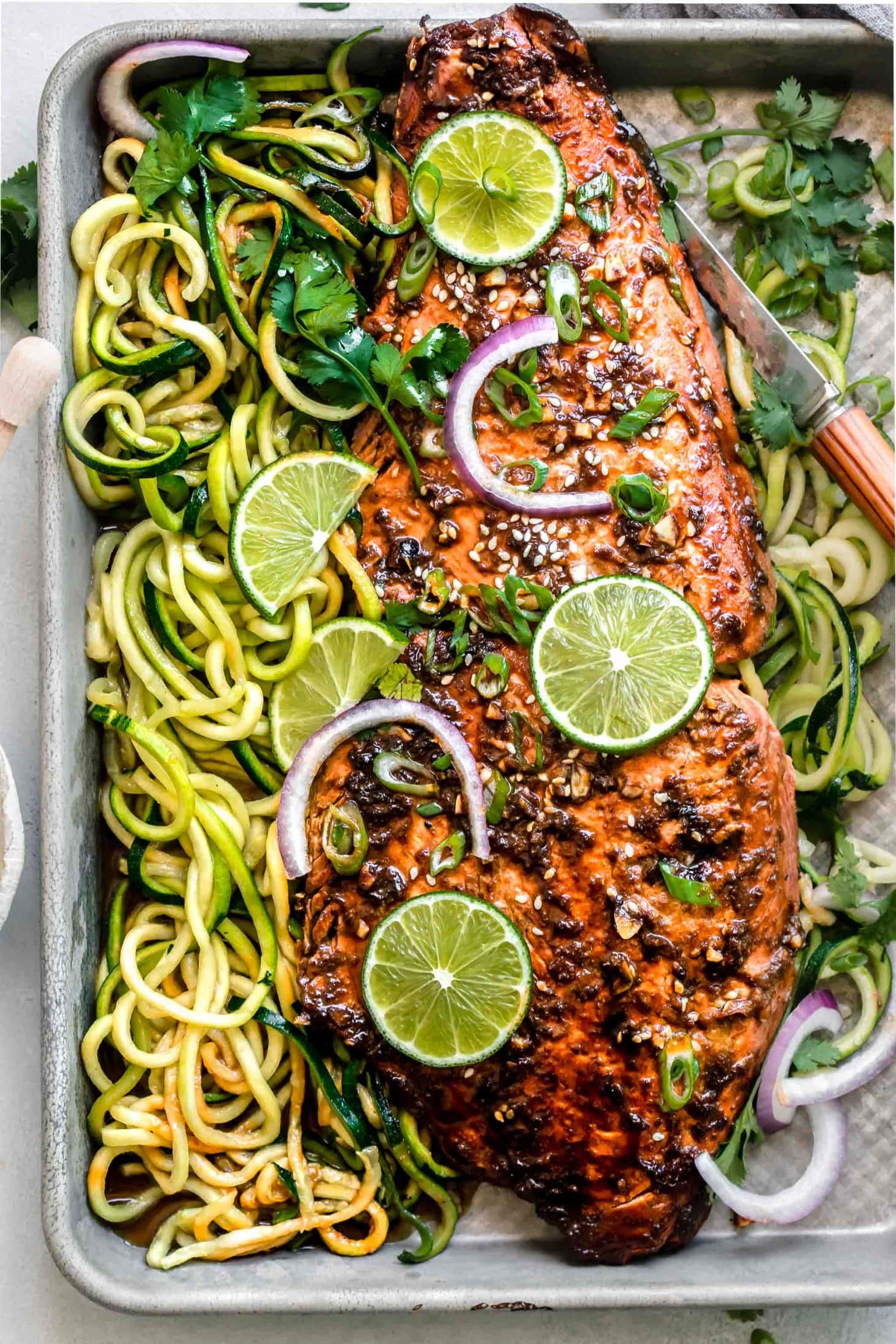 Recipe
here
.
16. Low Carb Sesame Chicken Egg Roll In A Bowl
This chicken egg Roll in a Bowl is a Paleo, keto, and one-pot ground turkey recipe that is loaded with Asian flavor. It is also gluten-free, dairy-free, and Whole30 approved. From start to finish, you can have this healthy, low-carb, quick and easy meal ready in under 30 minutes!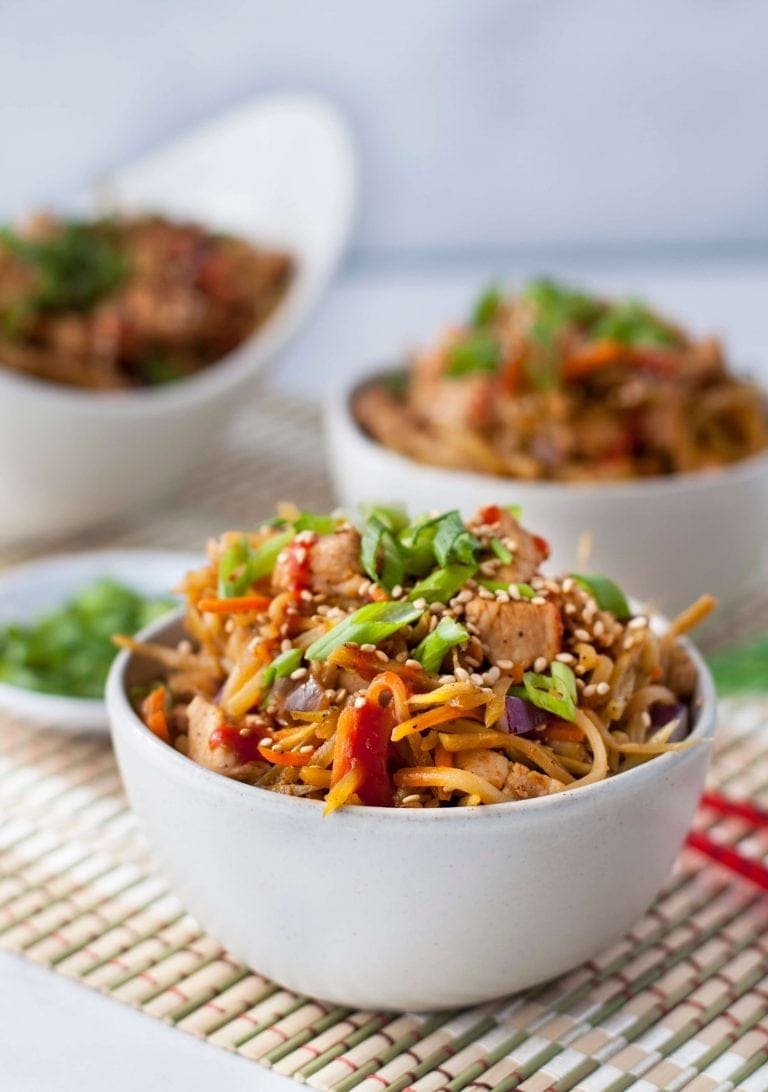 Recipes
here
.
15. Tuna Salad Cucumber Boats
Low-carb Tuna Salad Cucumber Boats made with high-protein, probiotic-rich Greek yogurt, good for breakfast meal.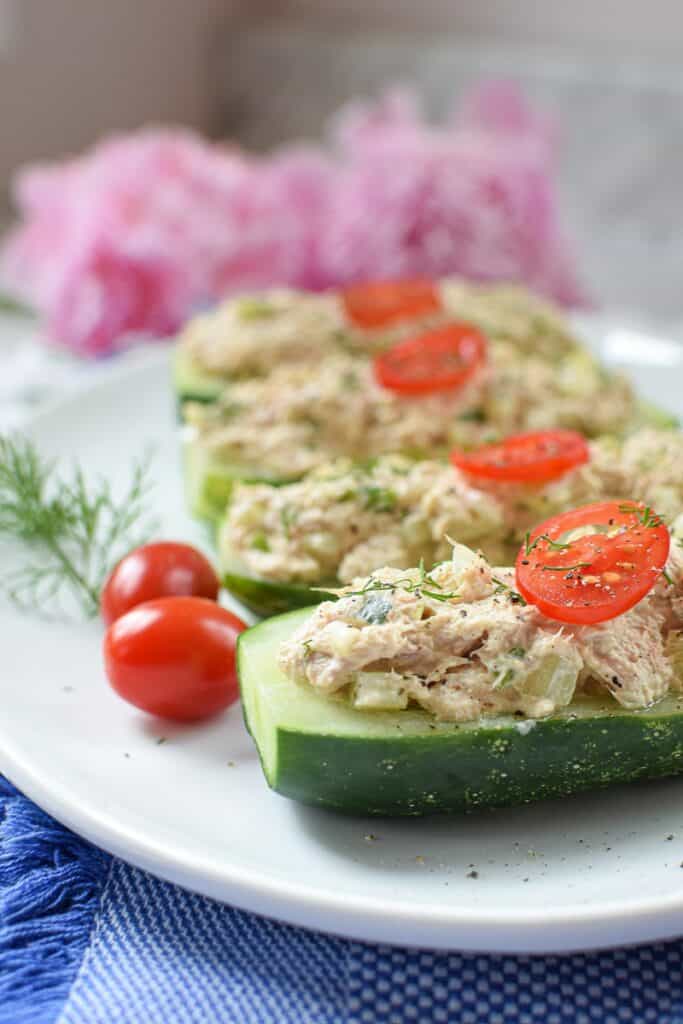 Recipes
here
.
14. Instant Pot Broccoli and Beef
This Beef and Broccoli is better than takeout! Make this easy Beef and Broccoli at home in under thirty minutes! Try this delicious recipes for meal break.
Recipes
here
.
13. Philly Cheese Steak Meal Prep
Make this super quick and simple Philly Cheese steak Meal Prep instead, with out any worries!
Recipe
here
.
12. Cilantro Lime Chicken with Cauliflower Rice
This meal prep recipe is low-carb, high-protein, and loaded with chicken, veggies with cauliflower rice! Now if you thinking how to make cauliflower recipe? Then
click here
to get the preparation.
Recipe
here
.
11. Meal Prep Chicken burrito bowls
Best ever meal prep recipe, you can make this recipe in
instant pot
.
Recipes
here
.
10. Crustless Quiche Recipe with Broccoli and Cheese
This crustless quiche is filled with broccoli, bacon, cheddar cheese, and tomatoes - a perfect low calorie, low carb, and keto recipe that is really easy to make at home, whether for breakfast or dinner.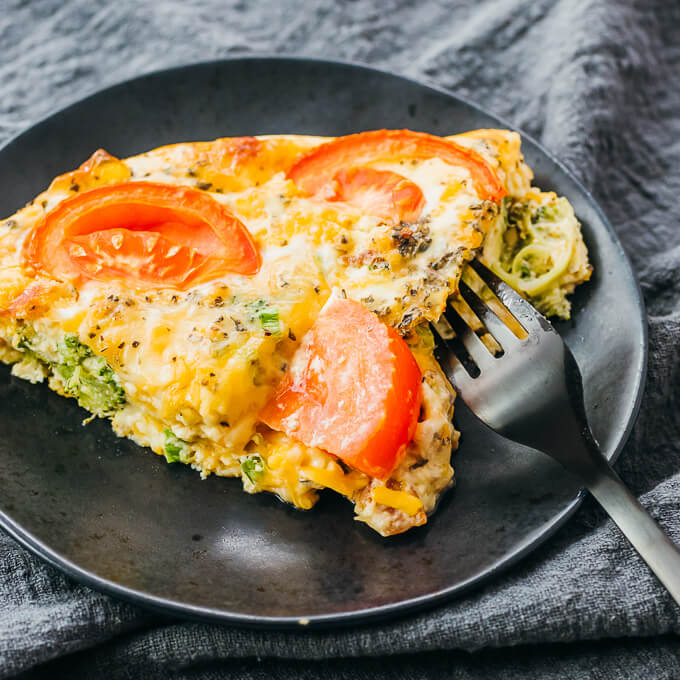 Recipe
here
.
9. Keto Breakfast Veggie Sandwich
This breakfast sandwich is amazing because it tastes just like a sandwich but has a much smaller amount of carbs and so delicious and tasty too! It is easy to make, so easy to pack up and is perfect for the ketogenic diet.
Recipe
here
.
8. Lasagnas Meal Prep Recipe
Cheese Lasagna is extra creamy, loaded with beef and Italian sausage with plenty of melty gooey cheese on top! This is a classic lasagna recipe that's perfect for dinner or lunch, sharing with guests!
Recipe
here
.
7. Hawaiian Pizza Chicken Meal Prep
This recipe fun low-carb pizza is a great high protein meal!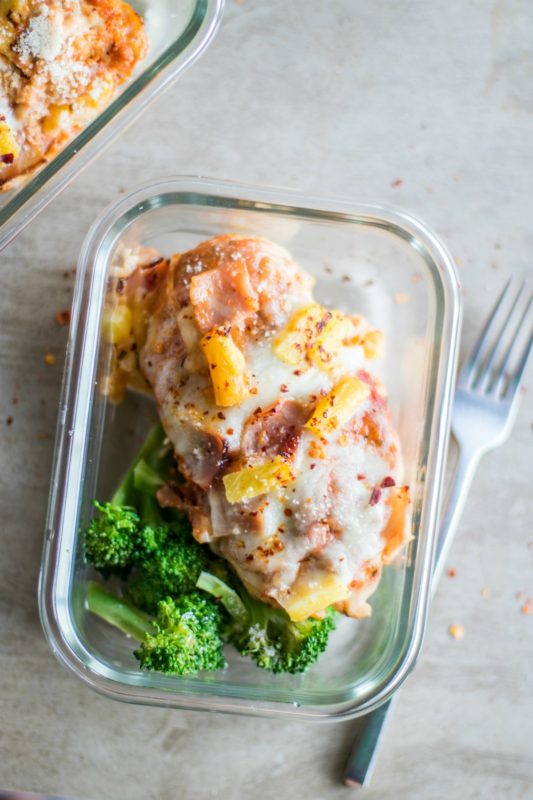 Recipe
here
.
6. Spicy Chicken Meal Prep With Rice And Beans
This spicy chicken with rice and beans is very tasty and packed with proteins. If you are a fan of using an
instant pot
, this healthy recipe is the perfect for you. Also, even you can make this recipe without an Instant Pot.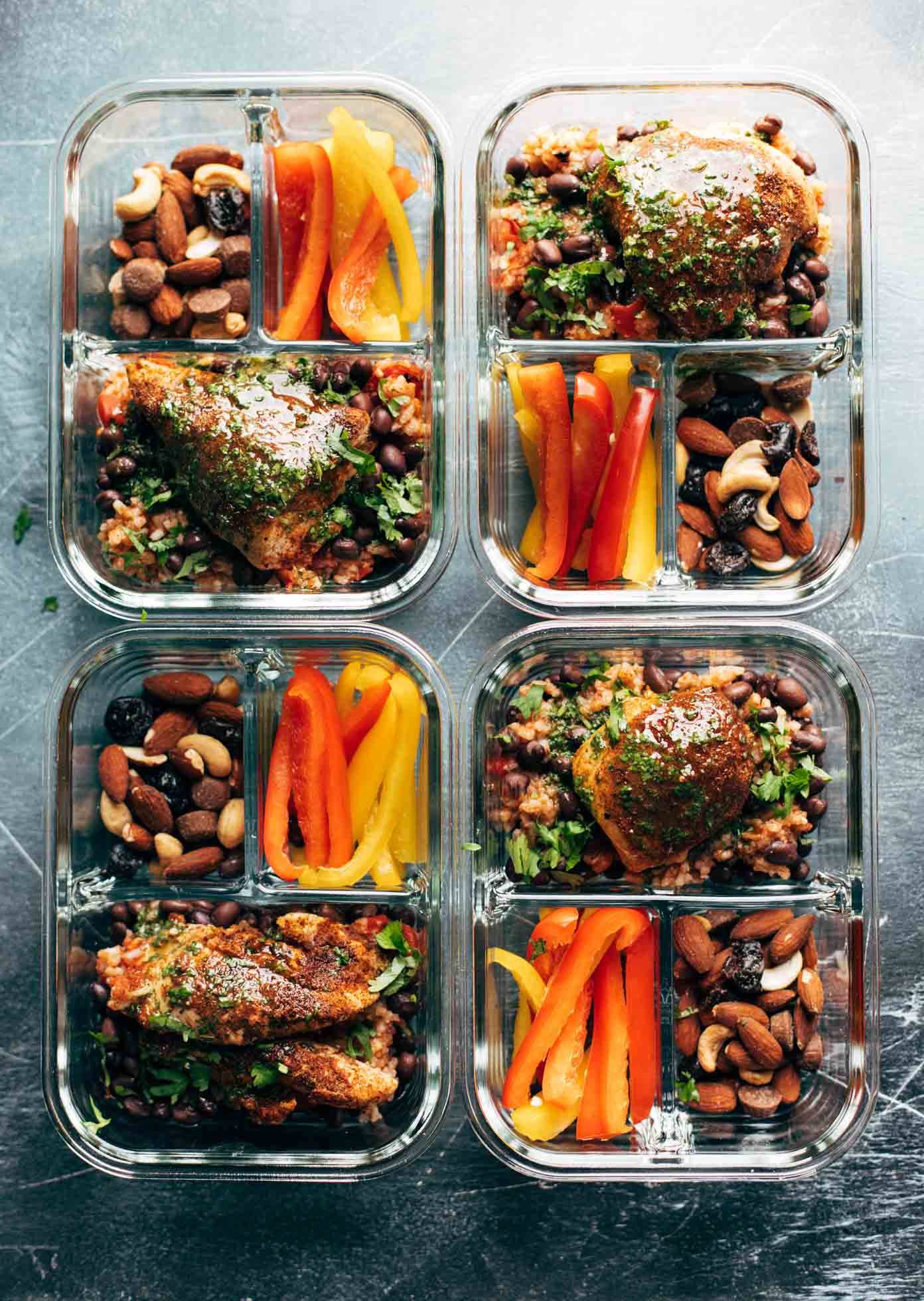 Recipe
here
.
5. Taco Bowl
An easy and simple Taco Bowl Recipe. The bowl is loaded with rice and taco meat with a homemade seasoning and topped with avocado, tomatoes, cheese, and sour cream. The perfect lunch meal prep for lose your weight too!
Recipe
here
.
4. Prep Vegetarian Quinoa Burrito Bowls
These easy healthy vegetarian quinoa burrito bowls are the perfect recipe to meal prep for a healthy lunch and dinner. It makes just within 20 minutes in the kitchen, is packed with nutrients and tastes delicious!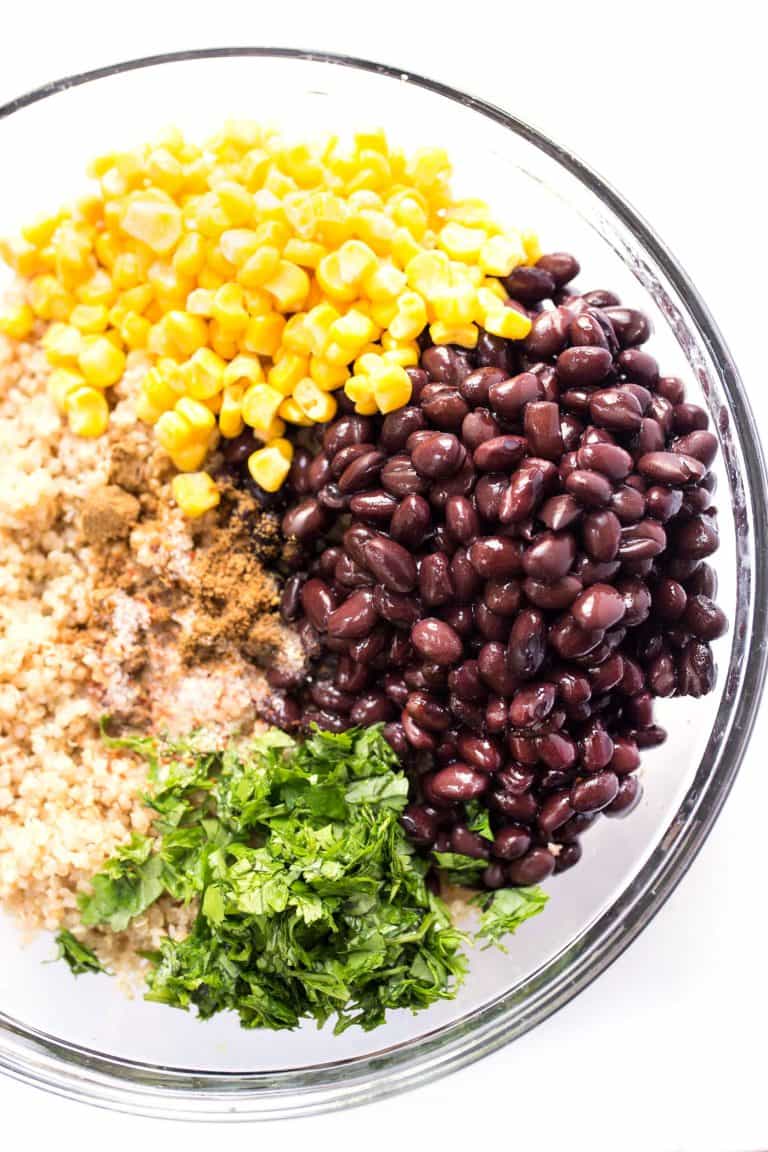 Recipe
here
.
3. Spicy Chickpea Quinoa Bowls
These super flavorful Spicy Chickpea Quinoa Bowls are gluten free, dairy free, vegan and perfect for your weekly meal prep! Easy to assemble and even easier to make!
Recipe
here
.
2. Italian Chicken Skewers
Keto Italian Chicken Skewers are incredibly easy to make, require only a few ingredients, are healthy and full of flavor. Perfect for lunch, dinner and to add to lunch-boxes.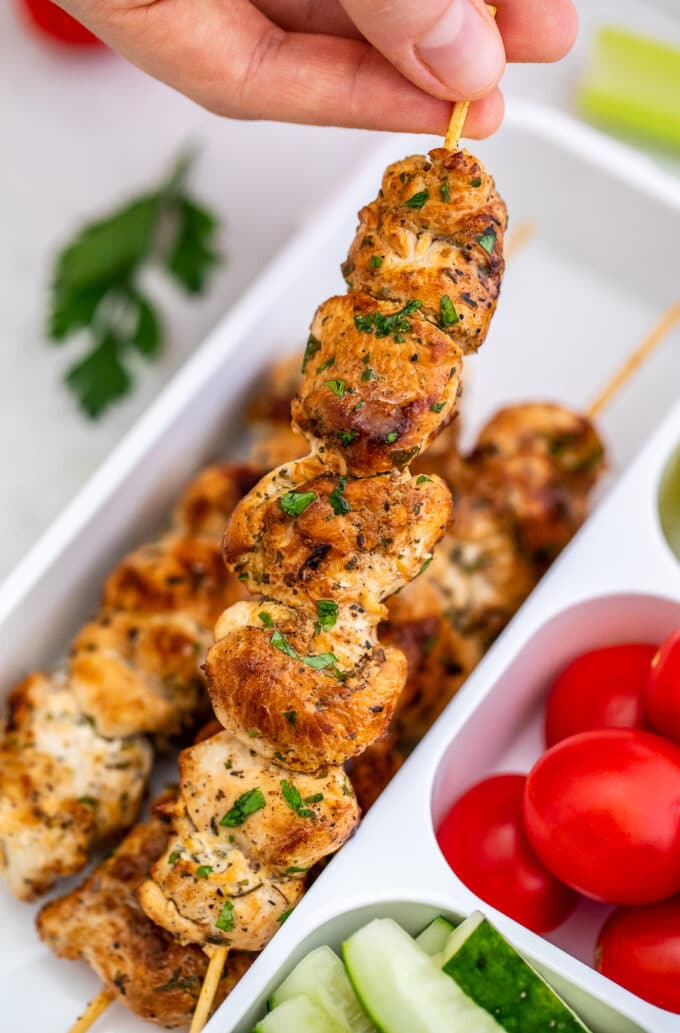 Recipe
here
.
1. Air Fryer Turkey Meatballs
This recipe are so tasty and healthy too meal lunch or dinner meal! Try this grilled and baked air fryer turkey meatballs recipe at home!
Recipe
here
.
From protein-packed to vegetarian-friendly, these are the perfect healthy meal prep ideas to prep on Sunday in less than 30 minutes! Also want some weight loss recipes these recipes are so helpful to you! Choose your best and good meal prep for your day good. For upcoming latest recipes want to see in that site, stay with us and don't forget to subscribe my site so that all upcoming recipes will watch you first.
If you want to watch this recipes later? Don't worry!
SAVE
this
PIN
below to your
favorite board on Pinterest
.
Related Healthy Recipes must Watch!
Easy Baby Broccoli Recipe